Below you'll find our most up to date articles.
Strengthen Your Body, Strengthen Your Heart
February is National Heart Health Month! We're thrilled to celebrate this month by providing you with some of the best information and tips to optimize your heart health. One of the best ways to improve your heart health? Exericse!
But not just any old exercise – the right kind of exercise that will get your heart pumping and reduce inflammation. Do you need help getting started? You've come to the right place! Need motivation to stick with your already solid exercise routine? Congratulations – we'd like to help you continue on that path and reach your fitness goals!
Getting Started
The Gene Smart anti-inflammatory fitness principle is to exercise at least 5 days a week, for at least 30 minutes each day. Start by trying to achieve 50-75% of the maximum heart rate for your age.  You may need to do intervals at first to get enough quality exercise. As you get in shape, increase your working heart rate to 70-85% of maximum.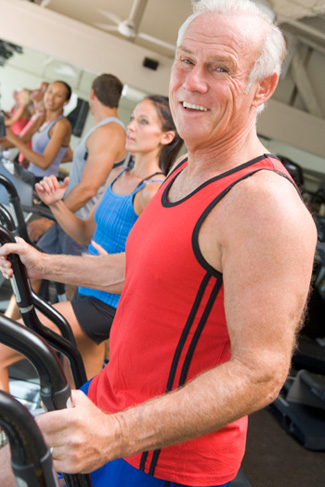 Assess your current activity.
Before you begin a new exercise routine, do a self-assessment and log your current activity. Start by writing down your activity for 3 days – 2 work days and 1 "non-work" day – so you can see where you're currently at, and how your activity changes on work days.
Include everyday activities; are you taking the stars instead of the elevator? Do you generally sit down during the majority of your day at work? Do you include scheduled activity in your day? Then, add up how much time is spent on these activities.
Ease into it
Do you currently spend 30 minutes a day or less on moderate activity? If so, start by walking. Walk as much as you can comfortably, and then work toward increasing this a little bit every day.
Work Hard, But Don't overdo it.
It's tempting to be overzealous at the beginning of a plan, when you're high energy and highly motivated, but it can actually be quite destructive. The more exercise you get in, the better you will start to feel.
But if you push yourself too hard too soon, you run the risk of injury or backsliding. The key to starting a new exercise routine is to do so in a way that is sustainable and long term.
How to Stay Motivated
Here are some tips:
Get an exercise partner. Talk to each other about your plans on how to start exercising.  Make your workouts dependent on each other; one suggestion I've heard is to swap shoes at the end of the workout, so that each of you has to show up the next time. Just make sure it happens!
Take advantage of special offers and try something new! Many gyms offer a free trial for a week or one class, or see if any popular deal sites (such as Groupon or Living Social) offer specials near you. Try a yoga, tai chi, or ballroom-dancing class and see what you like—you won't know until you try.
Think of how to start exercising on vacations, or as part of a vacation. Plan vacation around beach football, skiing, cycling or hiking. Just because its fun doesn't mean it's not good for you!
Incorporate exercise into your daily activity. Start to work on projects in and around the house that include lifting and moderately vigorous activities. Your housemates and neighbors may thank you for your efforts.
Walk the dog more —you know Fido won't mind!
Take your kid — or help out a neighbor or friend who could use some free time — and go play on the playground. Keeping up with an active 4-year-old can be a real eye-opener, and playground equipment is perfect for strength training; it's a great place to do chin ups.
Create a Motivation Board
Everyone could use an extra push sometimes, whether you're just getting started or trying to stay on track. Creating a Motivation Board can help you reach your fitness goals. Simply write down reasons that you want to get in better shape.
Would you like to be able to play in the backyard with your grandkids as long as possible? Hang up a picture of them. Health reasons? Write that down. Having a constant reminder can be very helpful in helping you reach your fitness goals.
Join Us in Our Mission to Create a Healthy & Supportive Community
What else motivates you? Join us in our mission to create a healthier world and share your ideas with others in our Facebook community! Having a community of support will help to keep you going, and you'll be helping to motivate others as well!
---
Do you know others who are interested in pursuing an anti inflammatory lifestyle? Send them a copy of The Gene Smart Coach, and encourage them to sign up for their own weekly copy. When they sign up for our free weekly newsletter, they'll receive our 10-page Anti Inflammatory Diet Guide for free!
---
Words of Wisdom
‎"It's your unlimited power to care and to love that can make the biggest difference in the quality of your life."
-Anthony Robbins