Gene Smart is a healthy lifestyle approach to eating, nutrition and exercise that has a wonderful side-effect – WEIGHT LOSS!  In fact, those in our Gene Smart study lost 1 ½ – 2 pounds per week.  These are averages of course, but they're pretty amazing.  They reflect a pace of weight loss that is healthy and safe.
Our study participants reported that sticking with Gene Smart was easy.  The majority reported no confusion and no problems with compliance.  They enjoyed their meals, and they felt full and satisfied after eating.  And, they kept the weight off!  A full 74% maintained their weight loss or continued to lose weight a full 10 weeks after we concluded the study.
So, what is our secret recipe to losing weight and keeping it off?  It's the same recipe as our healthy anti-inflammatory lifestyle:
Ingredients:
Polyphenols
The right omega fats
Fiber
Calories
A little help from supplements
A positive attitude!
Instructions:
1.
Polyphenols:
Add dark skinned fruits and vegetables to your diet for a healthy dose of
polyphenols
. Sources of polyphenols include berries, spinach, sweet potatoes, apples…even almonds & chickpeas (we love hummus!). On occasion, red wine and dark chocolate can be a tasty source of polyphenols too. What else is on the list?
Click here for a full High Polyphenols Foods List.
3. Fiber:
This may be the most important step, so don't miss it!
In the
Gene Smart Study
,
participants stated that the #1 most important key to losing weight was increasing their fiber intake
. Why? The answer is simple. Fiber helps to keep you feeling fuller for longer, making you less likely to overeat and more likely to stick to your diet. Check out our
Rich Fiber Foods List
to get started!
4. Calories:
Calories are essential to human life. The key is to find out just
how many calories we need
to ensure that we don't overeat or under-eat (which can actually
cause
weight gain by slowing your metabolism.) How many calories do you need? Check out our handy
calorie calculator
to find out!
5. A little help from supplements:
We recommend getting your nutrients through foods whenever possible.  However, there are three nutrients important to your anti-inflammatory diet that can be difficult or impractical to get in sufficient doses each day through foods alone. That's why we created three
customized supplements
that are recommended by Gene Smart to 
support your anti inflammatory diet and help you reach your health goals.
6. A positive attitude:
YOU CAN DO IT! By making the decision to improve your health and live a more abundant life, you've already taken the first step! Be your #1 cheerleader, and remind yourself that you are a strong person and you can do this… because you are and you can! If you happen to "cheat" on your diet, don't beat yourself up over it. Simply move forward and get back on track!
Enlist the support of your family and friends to help keep you going. Join our Facebook community to receive continuous support, tips, and inspiration for your Gene Smart journey. Keep us updated – we'd love to hear from you!  And, follow us on Twitter!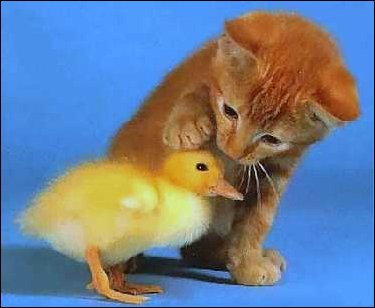 "Few things in the world are more powerful than a positive push. A smile. A world of optimism and hope. A 'you can do it' when things are tough."
-Richard M. DeVos